College Tailored
Virtual Labs with real Academic Content
Thermodynamics Lab 1
- Pressures
- Temperature
- Calorimetry
- Specific Thermal Capacity of Metals
- Converting from work to heat
- Enthalpy of transformation
- Mass consumption, power and efficiency of a pump
- Charles Law
- Boyle-Mariotte law
- Particular air constant
- Joule-Thomson coefficient
- Energy analysis in a compressor
Customized Thermodynamics Virtual Labs
Our customers often request the development of tailored virtual labs for their college programs, with our proprietary STEM development tools we can develop full thermodynamics virtual labs in 2-3 days. some of the topics we have develop for our customers include:
- Steam Power Plant
- Mechanical Heat Pumps
- Combustion Engines
- Industrial heat exchangers
Request a FREE customized demo and try it with your students and faculty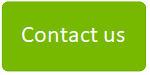 Full developments in as little as 2 days
Our simulations platform has over 10,000 functions and pre build algorithms to ensure we can deliver a fast development experience to our customers. Once the information is submitted and the project is approved we will start to work on the simulations. The customer can see in real time how the project is progressing, test the simulations before completed and more.
Multiple Platform Support
Depending on each use case which is defined with the customer we can develop applications for one or more platforms at a very competitive cost.Our Technology allows us to develop for multiple platforms at a fraction of the cost thanks to our Science and Engineering algorithms and pre-build STEM functions. We can develop for Android, IOS, Web, Windows, Mac, Linux and Virtual Reality. For Virtual Reality we support the Oculus Rift, Oculus Quest, Oculus Go, HTC Vive and More.