Leading the world in Virtual Simulations for Industrial and Scientific appplications
Lowest Costs - Best Graphics - Fast Development - Developed with our own proprietary Virtual Platform
PNX Labs is a Multinational Technology company specializing in developing Industrial and Scientific simulations using XR Technologies such as Virtual, Augmented, and Mixed reality. With a strong background in the industrial sector, we create the best XR experiences for industrial training, CAD design, industrial inspection, manufacturing and engineering optimization, and higher education.
We have developed virtual simulations for various applications ranging from large-scale training simulators for hazardous and complex manufacturing jobs, die tool simulations to detect collisions and production problems, chemistry and additive manufacturing training tools, and much more.
Our approach is unique, focusing first on understanding their challenges and then choosing the best solution with the aid of industry experts. We have developed simulations for Chemical Engineering, Cement Production, Oil and Gas, Automotive and Aerospace industries, food processing, welding and technical training, additive manufacturing, and more.
Our Virtual Labs Features - Virtual Labs and Simulations that work
- Real Time data generation
- Best Graphics on the market
- Proven by professional scientists
- Lowest costs in the market
- Continuous update
- Backed by top technology companies
- Reduce lab and training costs like maintenance and supplies
Request a FREE customized demo!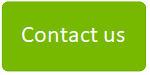 Industrial Simulations for optimization
At PNX Labs we have partner with leading companies around the world to provide high quality virtual labs content for the industrial sector. But our potential goes beyond that. Our technology can also be applied for the corporate sector.
By Providing full integrated Virtual Labs companies can train personnel more efficiently, gain a better understanding of large scale projects and better engineered products. Our Virtual Labs come equipped for:
- Real manufacturing simulations
- Statistical Data for Quality Management
- Added custom functions and applications for inspection, engineering and planning
- Fully customized for any industry
- Astonishing graphics for a real experience
Multiple Platform Support
Depending on each use case which is defined with the customer we can develop applications for one or more platforms at a very competitive cost.Our Technology allows us to develop for multiple platforms at a fraction of the cost thanks to our Science and Engineering algorithms and pre-build STEM functions. We can develop virtual labs for Android, IOS, Web, Windows, Mac, Linux and Virtual Reality. For Virtual Reality we support the Oculus Rift, Oculus Quest, Oculus Go, HTC Vive and More.